Memphis Showboats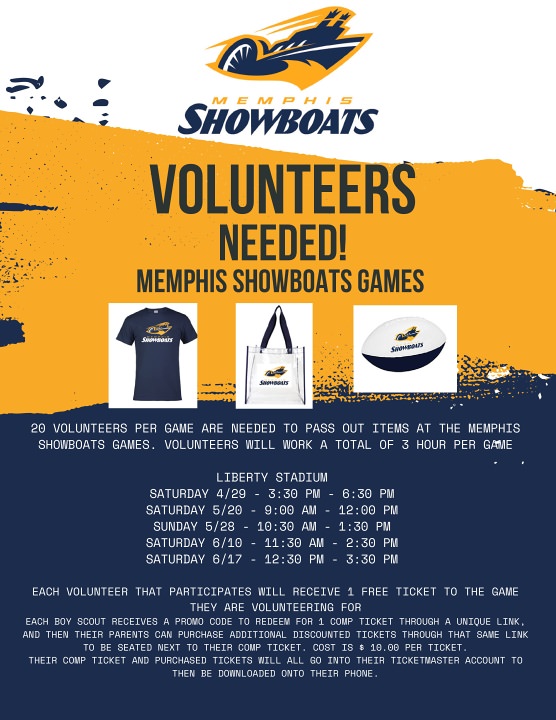 Date/Time:
May 28, 2023 10:30 am to 1:30 pm
Location:
Simmons Bank Liberty Bowl Stadium
335 S. Hollywood St.
Memphis, TN 38104

20 Volunteers are needed to hand out promotional items at the Memphis Showboats games at the Liberty Bowl Stadium. 5 dates to choose from. Sign up using the link below for any or all games. Contact Brandon Neal for more information.