Ahoalan-Nachpikin Lodge Grayscale Ceremonies Committee Fundraiser Flap Set Order Form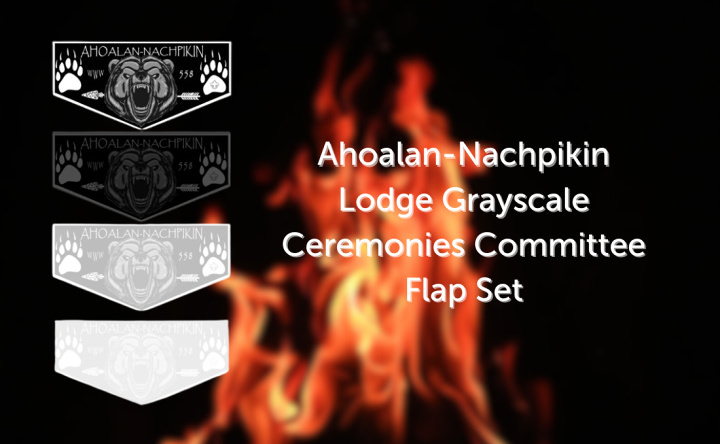 This flap set is to raise money for the Ahoalan-Nachpikin Lodge Ceremonies Committee. There are four (4) flaps in each set. You may see the design of the patches above.
Only 100 sets will be made. There is a maximum of two (2) sets per Arrowman. Each set is $50.
Sets may be picked up at the Dunavant Scout Service Center or a lodge event. Shipping is available for an additional fee of $2.
The charge will show as the Chickasaw Council on your credit card statement.