2020 Chickasaw Council Friends of Scouting Dinner
Date/Time:
Feb 20, 2020 6:00 pm to 8:30 pm
Location:
Holiday Inn at the University of Memphis
3700 Central Ave
Memphis, TN 38111

I'd like to RSVP for the FOS Dinner
Unable to attend but want to invest
I'd like to RSVP my Scout(s) for the Kicking and Screaming Presentation
The Chickasaw Council, BSA, is proud to present the 2020 Friends of Scouting Dinner. We encourage you to participate by sponsoring your table for the annual F.O.S. Dinner, coming up on February 20, 2020. Our annual dinner is quickly becoming a premier event and our most important fundraiser, and we want you to be a part of this wonderful evening of character.
Funds raised from this event directly support the Chickasaw Council's mission of serving youth in the Mid-South. Scouting's programs and outdoor adventures prepare young people for a lifetime of positive values and leadership. Our focus is to build their character and ensure they are prepared for something more: we will prepare them for life.
Speaker Terry L. Fossum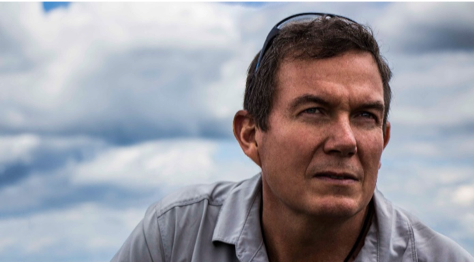 Terry L. Fossum has been active in Scouting more on than off for over 45 years.
As an adult, he's given back to scouting by serving in numerous positions on the unit, district and council level. He is formerly the Scoutmaster for Troop 400 in Spokane Valley, WA, now the Vice President for Program for the entire Inland Northwest Council.
He's an Eagle Scout, and Vigil Honor member in the Order of the Arrow, where he's been named Arrowman of the Year for two different lodges. He's received the Distinguished Scouting Service Award, District Award of Merit, and Silver Beaver.
As an officer in the United States Air Force, his military honors include Officer of the Year for Fairchild Air Force Base, Distinguished Graduate from Squadron Officers' School, and Humanitarian of the Year for all of Strategic Air Command.
Most recently, he's represented all of Boy Scouts of America winning Kicking and Screaming, a Survival Reality show pitting 10 Survival Experts against each other in a jungle, while teamed up with a complete novice.